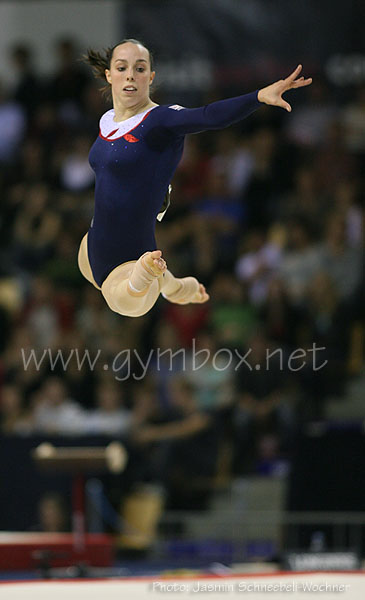 (Picture from gymbox)
Adi Pop has choreographed Beth's new floor routine. There may actually be some half way decent choreo in it!! I don't have huge hopes, much as I love her the Twedds is not a natural dancer, but I'm hoping for an improvement. I believe she has also choreographed Becky Downie and Niamh Rippin's new routines.
Result! Presumably British gymnastics federation felt rich.